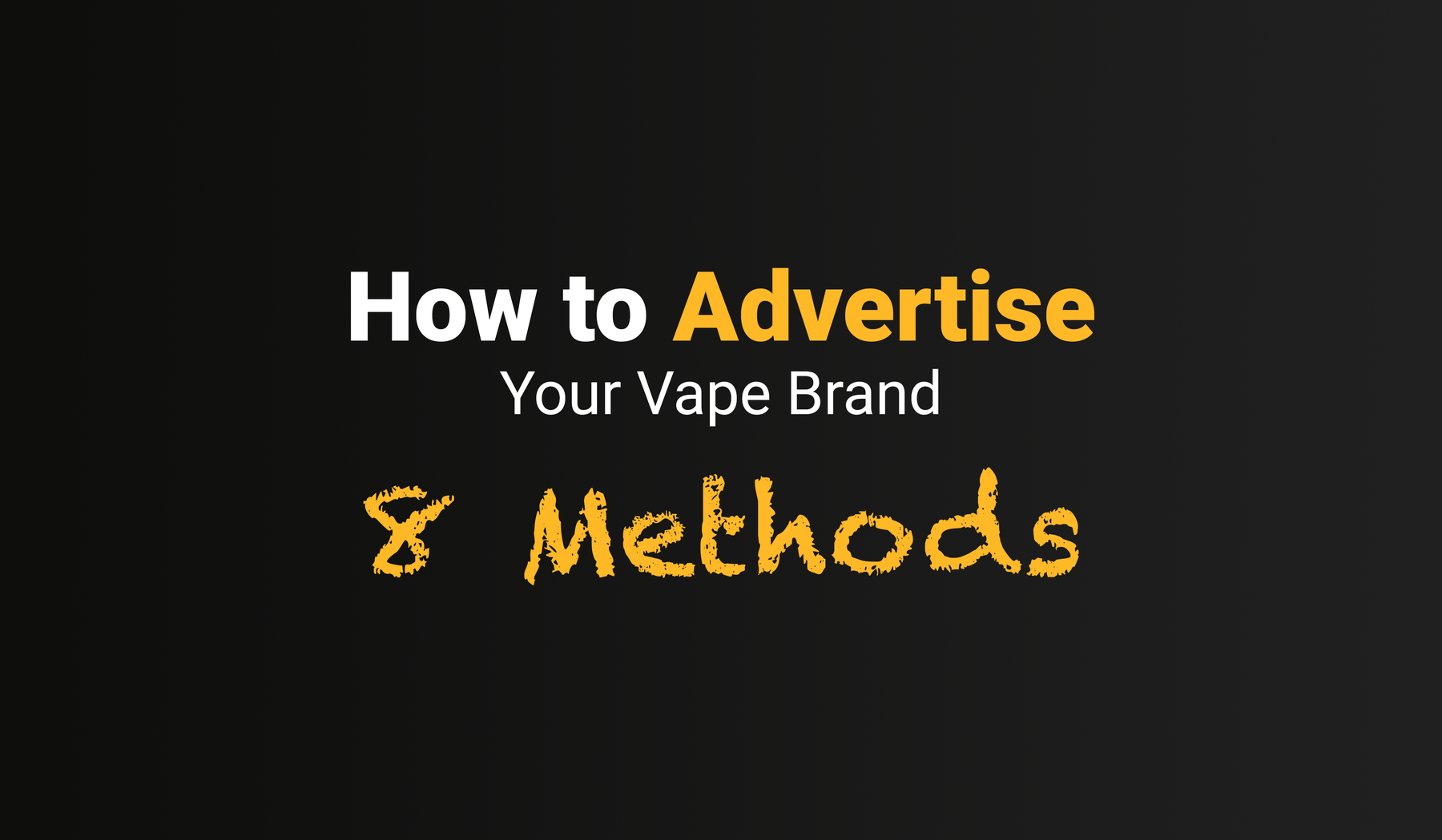 8 Effective Ways to Advertise Your Vape Brand
If you're in the business of selling vape products, then you know that advertising can be a bit of a minefield. With strict regulations in place regarding the use of certain words and images, it can be difficult to get your message across without running afoul of the law. However, there are still plenty of effective ways to advertise your vape brand. Here are eight of them.

1. Use Influencers
2. Create Educational Content
3. Get Involved in the Community
4. Sponsor an Event
5. Use Traditional Media
6. Create Memorable Packaging
7. Make Use of Technology
8. Be Creative!


1. Use Influencers: One effective way to reach your target market is to use social media influencers. Find influencers who are already popular in the vape community and who align with your brand's values. Then, work with them to create sponsored posts and other content that will reach their followers. Just be sure to disclose any material relationships in accordance with FTC guidelines.

2. Create Educational Content: Many people are interested in vaping but don't know where to start. Creating educational content such as blog posts, infographics, and videos can help these individuals learn more about vaping and make an informed decision about whether or not it's right for them. Plus, this type of content can also help improve your search engine rankings.

3. Get Involved in the Community: There's a vibrant community of vapers out there, and getting involved can do wonders for your brand awareness and reputation. Attend trade shows, sponsor events, join online forums—do whatever you can to get your name out there and make some positive connections within the community.

4. Sponsor an Event: Sponsoring a local event is a great way to get some positive exposure for your brand while also supporting a good cause. Choose an event that's likely to attract your target market and then work with the event organizers to find a sponsorship level that makes sense for you.
5. Use Traditional Media: Don't discount traditional media just because you're targeting a younger demographic—it can still be effective if used correctly. Radio ads, print ads, and even TV commercials can all help raise awareness for your brand if they're well-crafted and placed in outlets that make sense for your target market.

6. Create Memorable Packaging: First impressions count, so make sure your packaging is on point. Your packaging should be eye-catching and reflective of your brand's personality. It should also be easy to open and reseal so that customers can easily take your product with them on the go.
7. Make Use of Technology: There are all sorts of technology solutions out there that can help you reach your target market more effectively. GPS-enabled billboards, for example, can deliver targeted messages to passersby based on their location. And beacons can send push notifications directly to consumers' phones when they're near one of your stores.
8. Be Creative!: Last but not least, don't be afraid to think outside the box when it comes to advertising your vape brand. There are endless possibilities, so let your creativity run wild and come up with some truly unique campaigns that will help you stand out from the competition.

Conclusion:
Advertising your vape brand doesn't have to be difficult—there are plenty of effective strategies you can use to reach your target market. By employing some (or all) of the methods listed above, you'll be well on your way to increasing brand awareness and boosting sales. So what are you waiting for? Get started today!