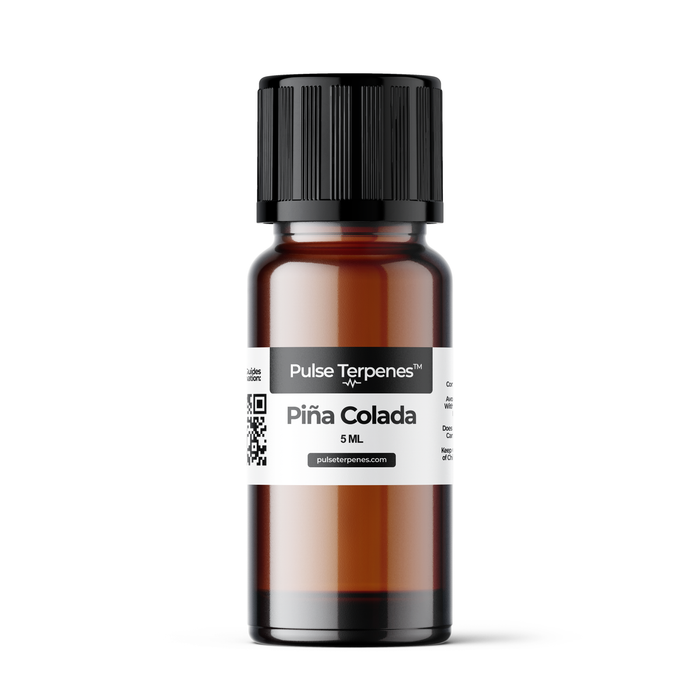 Piña Colada
Sold out
Original price
$20.00
-
Original price
$50.00
Expedited Shipping Not Available For This Item
Please select USPS Ground or UPS Ground at checkout.
Pulse Terpenes™ Piña Colada terpenes are the perfect addition to your collection of natural, plant-based flavors. With a sweet and tropical blend of pineapple and coconut, these terpenes will transport you to a tropical paradise with every inhale.
Not only do these terpenes provide a delicious flavor, they also have numerous benefits when added to your products. Terpenes have been shown to enhance the effects of cannabinoids, making them a popular choice for those looking to improve the overall effectiveness of their products.
Our Piña Colada terpenes are 100% natural and derived from the highest quality sources. They can be added to a variety of products, including tinctures, edibles, and topicals, for a burst of tropical flavor and enhanced effects.
Experience the taste of the tropics with Pulse Terpenes™ Piña Colada terpenes. Order yours today and elevate your products to a whole new level.