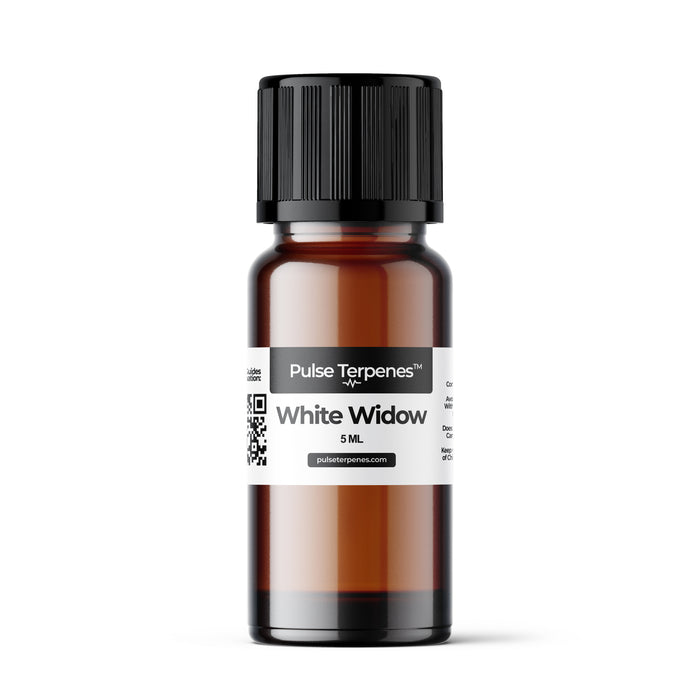 White Widow
Original price
$20.00
-
Original price
$50.00
Expedited Shipping Not Available For This Item
Please select USPS Ground or UPS Ground at checkout.
Get ready to experience the unforgettable and iconic aroma of White Widow with the Pulse Terpenes™ White Widow terpene blend! This strain profile has been carefully derived from natural sources and accurately duplicated to provide you with a flavor and scent that is just like the real deal. With it's unmistakable citrus, earthy, and herbal notes, these White Widow terpenes will take your taste buds to a whole new level. From floral esters and sweet nuances to skunky, tart undertones - this complex and dynamic profile has it all in spades.

Whether you're a seasoned connoisseur or just trying out your first batch of terps, one thing is guaranteed - you're gonna love where our White Widow blend takes your senses.