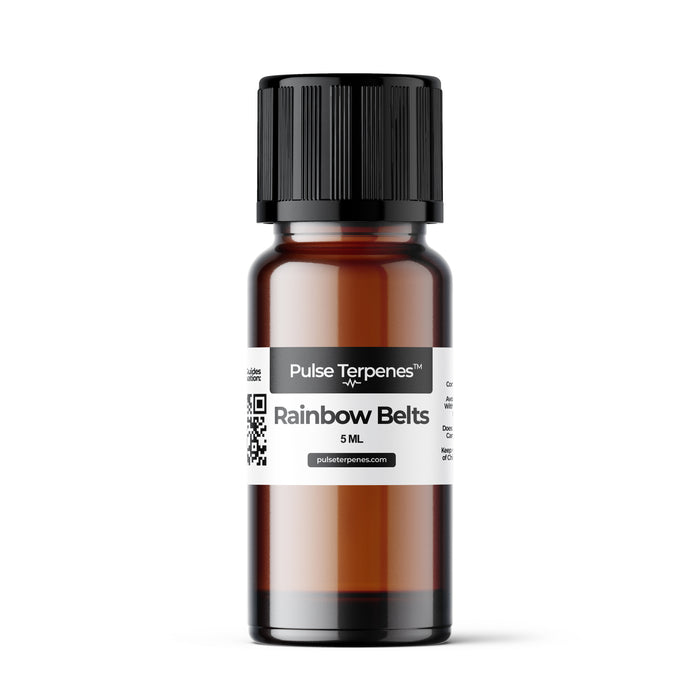 Rainbow Belts
Original price
$20.00
-
Original price
$50.00
Expedited Shipping Not Available For This Item
Please select USPS Ground or UPS Ground at checkout.
Rainbow Belts by Pulse Terpenes™ is a wild and vivid terpene blend that captures the taste of your favorite childhood treat. With colorful aromas and bold flavors, this strain profile has the potential to be your next go-to terpene blend.

Each puff of Rainbow Belts releases a mouthwatering aroma that will make you feel like you just stepped into a candy shop. Its range of fruity, sweet notes are sure to tantalize all of your taste buds.

Treat yourself to the vintage candy-like aroma and flavor of Rainbow Belts by Pulse Terpenes™ today!