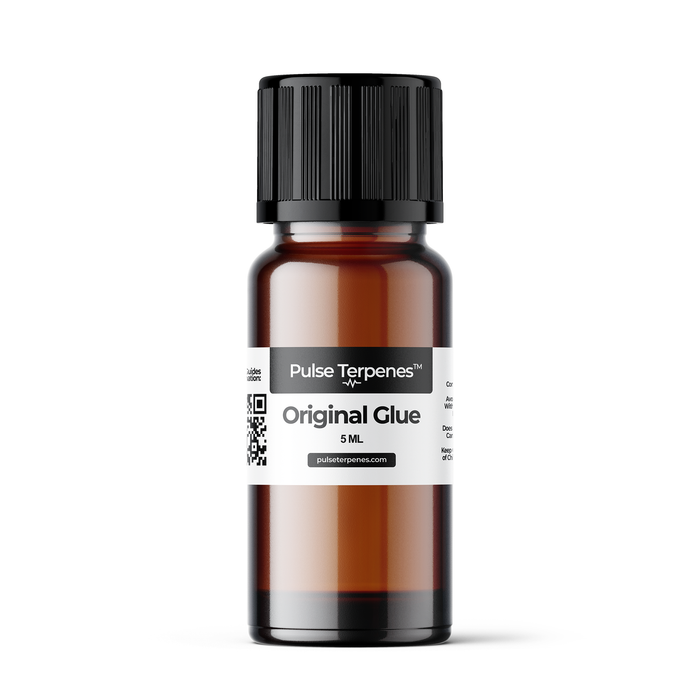 Original Glue
Original price
$20.00
-
Original price
$50.00
Expedited Shipping Not Available For This Item
Please select USPS Ground or UPS Ground at checkout.
Pulse Terpenes™ Original Glue terpenes offer a unique blend of terpenes that mimic the aroma and flavor of the popular GG4 cannabis strain. These terpenes are derived from natural plant sources and are 100% pure, making them ideal for use in a variety of applications including concentrates, edibles, and topicals.
Original Glue strain profile terpenes feature a pungent, earthy aroma with hints of pine and citrus, making them perfect for those who enjoy the classic GG4 flavor profile. These terpenes are also known for their relaxing effects, making them a popular choice for those looking to unwind after a long day.
Not only do Original Glue terpenes provide a true-to-strain aroma and flavor, but they also offer a range of benefits for both recreational and therapeutic use. They can be used to enhance the flavor and effects of any product, or can be added to your own DIY creations for a personalized touch.
Pulse Terpenes™ is dedicated to providing high-quality, pure terpenes that are perfect for all of your needs. Try Original Glue terpenes today and experience the full flavor and benefits of this popular strain.