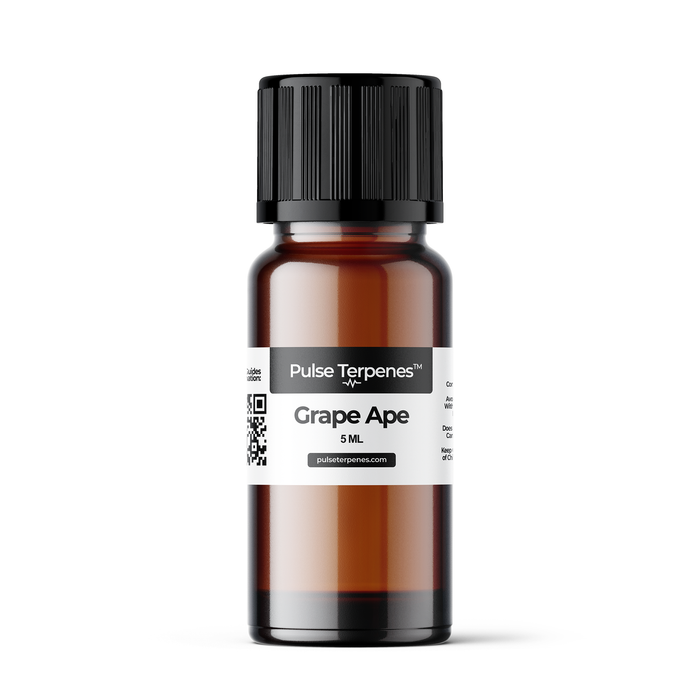 Grape Ape
Original price
$20.00
-
Original price
$50.00
Expedited Shipping Not Available For This Item
Please select USPS Ground or UPS Ground at checkout.
Introducing Grape Ape terpenes by Pulse Terpenes™, a potent and aromatic blend of terpenes that perfectly replicates the unique scent and flavor of the popular Grape Ape cannabis strain.
This terpene blend is made from 100% pure, all-natural terpenes, carefully selected and expertly blended to create a faithful representation of the Grape Ape strain. The result is a rich, grape scent and flavor that will transport you to the world of Grape Ape in every inhale and exhale.
Not only do these terpenes provide a delicious and authentic Grape Ape experience, they also offer a number of potential benefits. Terpenes are naturally occurring compounds found in plants that are known to contribute to the therapeutic effects of cannabis. When added to your favorite extracts or other products, they can help to enhance the overall experience and provide a variety of potential benefits.
Whether you're a fan of Grape Ape or just looking to try out a new terpene blend, Grape Ape terpenes are the perfect choice. Order yours today and experience the power of Pulse Terpenes™ for yourself!