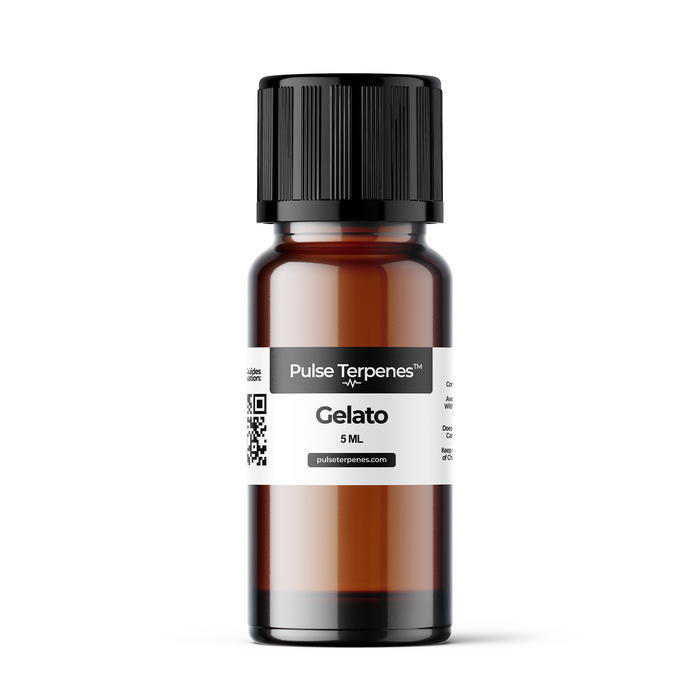 Gelato
Original price
$20.00
-
Original price
$50.00
Expedited Shipping Not Available For This Item
Please select USPS Ground or UPS Ground at checkout.
Introducing Gelato strain profile terpenes by Pulse Terpenes™ - the perfect addition to your favorite strains or products! Gelato terpenes are expertly formulated to mimic the aromatic and flavor profile of the popular Gelato strain, known for its sweet and fruity notes.
Not only do Gelato terpenes enhance the taste and smell of your products, but they also offer potential therapeutic benefits. Terpenes are the essential oils found in plants that give them their unique aromas and flavors, and they are also believed to play a role in the effects of certain strains. Gelato terpenes are carefully crafted to provide a harmonious blend of terpenes, including myrcene, limonene, and linalool.
Gelato terpenes are 100% pure and natural, with no added fillers or artificial flavors. They are easy to use and can be added to a variety of products, including concentrates, edibles, and topicals. Whether you're looking to elevate the flavor of your products or add a touch of Gelato to your favorite strains, Gelato terpenes are the perfect choice.
So why wait? Try the Gelato strain profile terpenes today and experience the delicious, aromatic magic of Pulse Terpenes™!