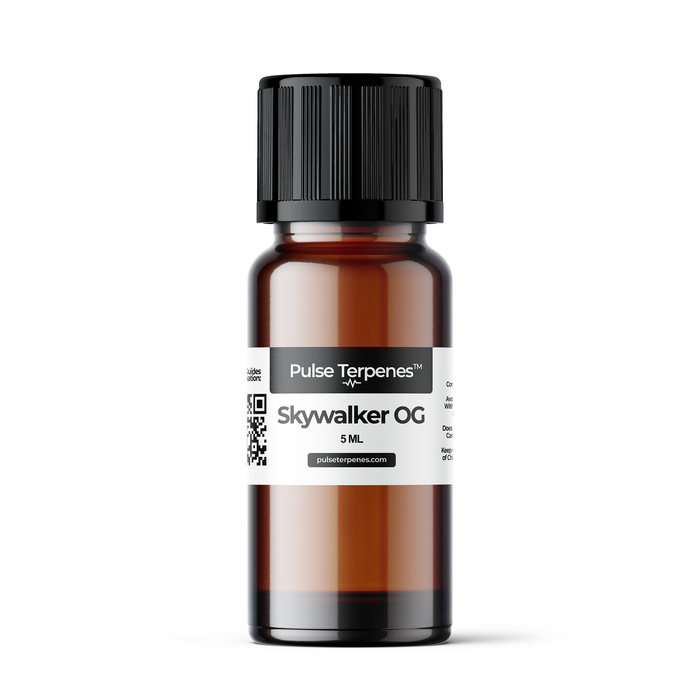 Skywalker OG
Original price
$20.00
-
Original price
$50.00
Expedited Shipping Not Available For This Item
Please select USPS Ground or UPS Ground at checkout.
Introducing Skywalker OG terpenes by Pulse Terpenes™ - the perfect addition to your favorite extracts. Skywalker OG terpenes are carefully extracted and blended to perfectly replicate the unique aroma and flavor of the popular Skywalker OG strain.
With a strong, earthy scent and a potent, relaxing effect, Skywalker OG is a fan favorite among cannabis enthusiasts. Skywalker OG terpenes capture the essence of this strain, bringing the familiar and sought-after effects to your concentrates, edibles, and more.
Pulse Terpenes™ are derived from all-natural, plant-based sources and are free from any artificial additives or preservatives. Trust Pulse Terpenes™ to bring the best of Skywalker OG to your products. Try them today and experience the unmatched quality and potency of Pulse Terpenes™.