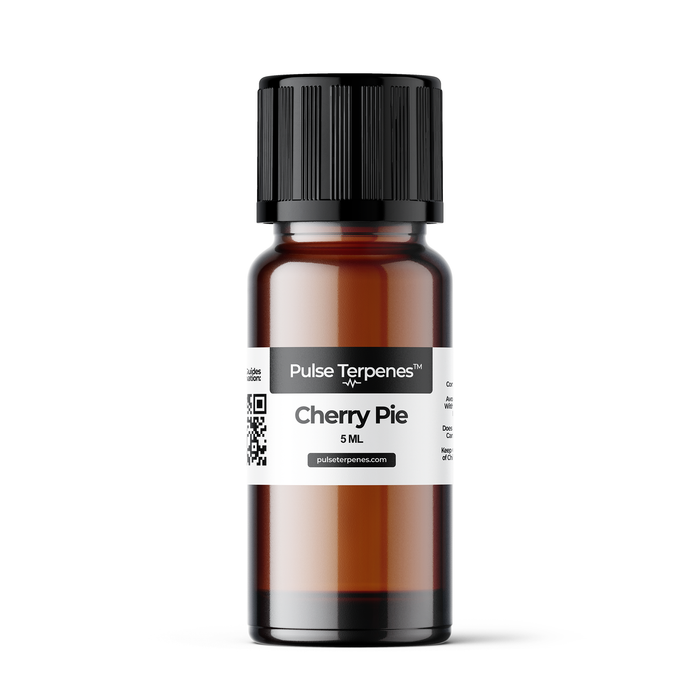 Cherry Pie
Original price
$20.00
-
Original price
$50.00
Expedited Shipping Not Available For This Item
Please select USPS Ground or UPS Ground at checkout.
Looking for a delicious, fruity flavor to add to your products? Look no further than Cherry Pie terpenes by Pulse Terpenes™! These high-quality terpenes are derived from natural sources and provide a mouthwatering cherry pie flavor that will tantalize your taste buds.
Not only do Cherry Pie terpenes taste great, they also offer numerous benefits. Terpenes are the natural fragrant oils found in plants that give them their unique flavors and aromas. They have been shown to have therapeutic effects, including stress relief and pain management.
Cherry Pie terpenes are perfect for use in a variety of products, including distillate, edibles, and topicals. They can also be used to enhance the flavor and aroma of your favorite extracts.
So if you want to add a tasty and therapeutic boost to your products, give Cherry Pie terpenes by Pulse Terpenes™ a try today!