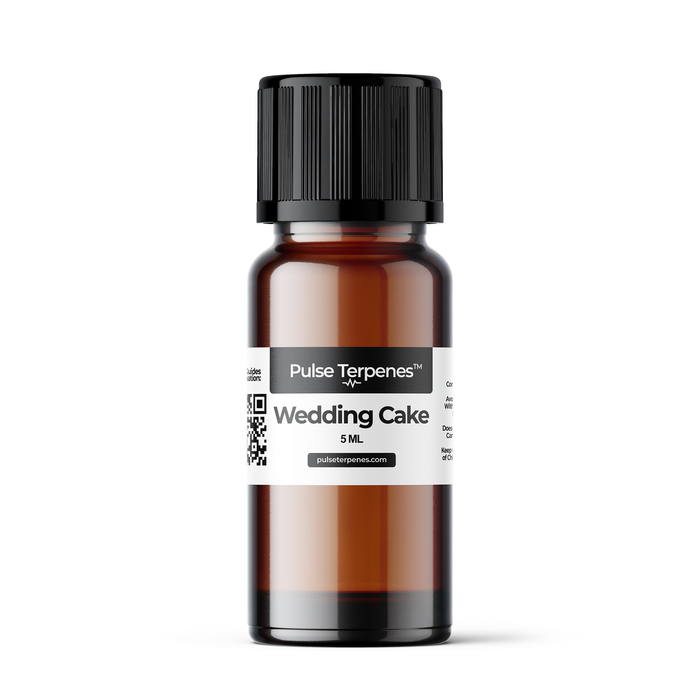 Wedding Cake
Original price
$20.00
-
Original price
$50.00
Expedited Shipping Not Available For This Item
Please select USPS Ground or UPS Ground at checkout.
Wedding Cake terpenes by Pulse Terpenes™ offer a unique blend of aromatic compounds that will transport you to your special day. This strain is known for its sweet, vanilla-like aroma, mixed with hints of fruit and spice. It is a powerful combination that may leave you feeling relaxed, yet euphoric.
Wedding Cake terpenes are carefully crafted to match the natural terpene profile of the Wedding Cake strain. They can be used to enhance the flavor and aroma of your concentrates, tincture, edibles and more.